COVID-19 is affecting the high-tech Industry: who and what should use this as a marketing opportunity?
The world has seen its share of scary viruses over the last few years from SARS to Zika, but none have wrecked such havoc as COVID-19, otherwise known as coronavirus. Companies have shut factories; countries have gone into quarantine and major industry events have all been postponed or altogether cancelled.
Not everyone can leverage their products, but we are here to make some sense of it all.
Events and Conferences
Conferences tend to be the largest part of most budgets in B2B companies, a way in which to generate new leads and create brand awareness – in the old school way – face to face. It started with the MWC cancellation and quickly escalated to most major and minor tradeshows either being cancelled or postponed to Q3/4.
We suggest creating virtual events – yay technology – this way you can focus on the right leads and know exactly where to spend your digital budget. This may work in your favor and increase ROI by having only the most interested and targeted leads attending.
PR Activities – Spend or Freeze?
Now is time to rethink your budget. Some companies will need to downsize marketing efforts whereas others need to push harder.
We have noticed WeWork working hard on their digital efforts – people would rather sit at home than in a shared workspace. We have all heard of the rise and rise of Zoom .
We worked with our clients in different areas in order to explain the effect of coronavirus from different angles. For some, the corona age can even be an opportunity to maximize their exposure:
The Investor angle: Sivan Shamri Dahan, Partner at Qumra Capital was part of a piece together with other investors talking about the effect of the virus on the Israeli high tech industry.
The cyber security angle: In another instance we worked with our client IntSights to speak about a very relevant and overlooked issue – cyber threats that hackers are exploiting during this time.
The medical/pharma angle : Biotech and medical device companies can take advantage of the situation to link their products to either the vaccine or treatment of the virus – we have used this with our clients – this can help raise their profile as well as help them accelerate regulatory pathways because of the urgency.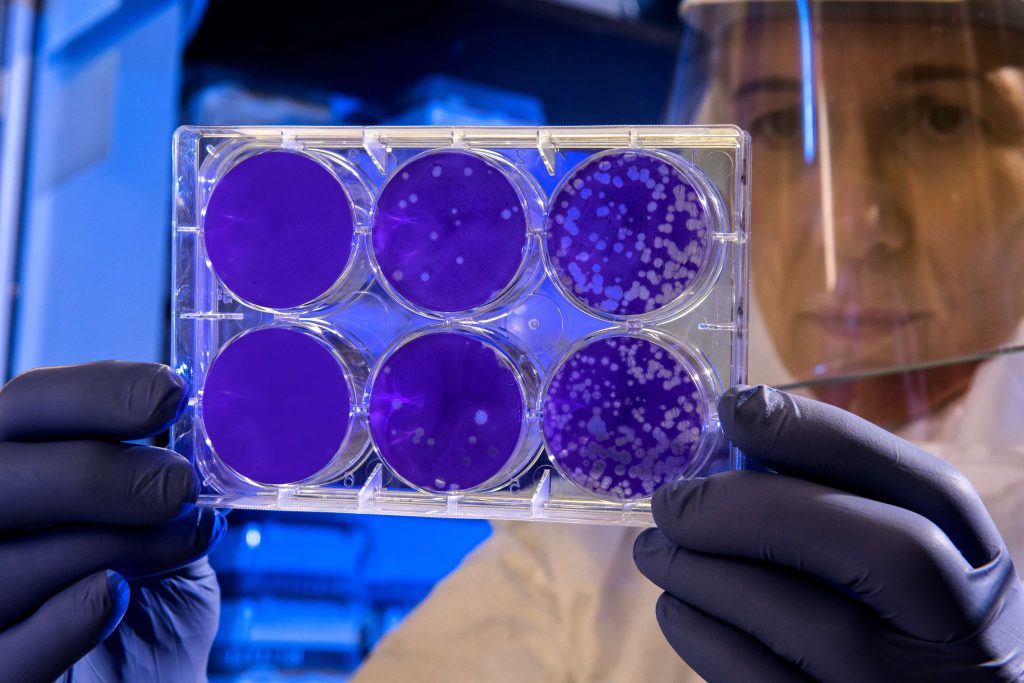 Who else should spend?
Video and remote work solutions, digital health applications, anyone in the home entertainment/games/virtual education space – all these companies will see an increase in demand – whether it is from isolated individuals to people just choosing to stay at home.
Retail companies will be hit hard but they should invest in their ecommerce side – people will buy more online (at first CPG and essentials) and also a whole new audience that has yet to experience online shopping will be exposed to these services and apps as a result of the situation.
Example: if you sell computer hardware (laptops, desktops, microphones etc.) invest in marketing – people will be working at home now and companies will need to buy more equipment to support remote work.
This too shall pass
You can dial down your marketing spend but don't stop completely. This is a crisis, but it will pass, and unless your business is going to shut down, we suggest maintaining your presence and awareness and specifically target your audience. Even if no new deals arise in the next few months it is important to retain and nurture existing customers.
Want to learn more about reaching your audience during this challenging time?